Our sailing holidays can be a mixture of activities, explorations ashore and pure relaxation. We aim to arrive at a new harbour or anchorage each evening after the day's sailing. Whichever direction we head in there are many interesting places to visit.

We set sail with mixed parties on board; single people, couples, friends or families, who book by the berth. However, it is also possible for private parties to charter an entire vessel (please contact Lou or Jim for details).

On board all the boats teamwork is the order of the day. Everyone can join in under the expert guidance of the skipper. Alternatively, you can just tuck yourself up in a corner with a good book - how much or how little you choose to do on your sailing holiday is entirely up to you.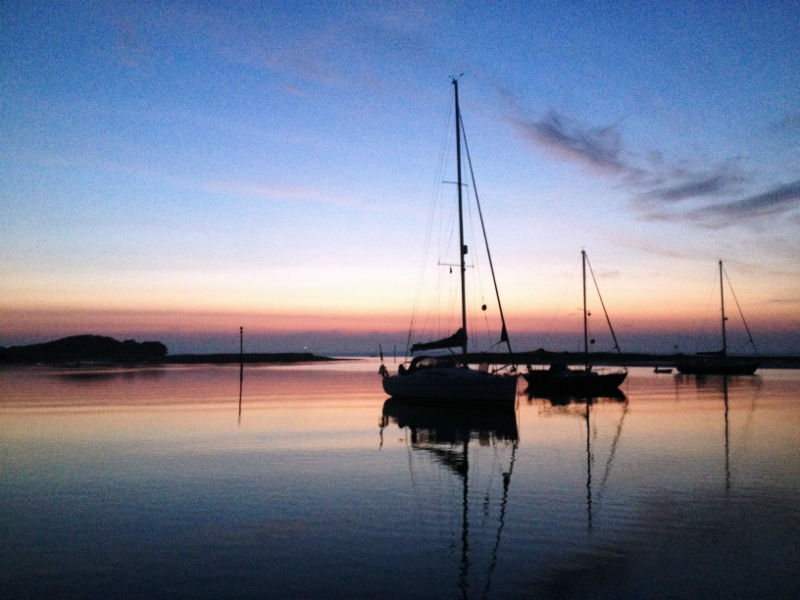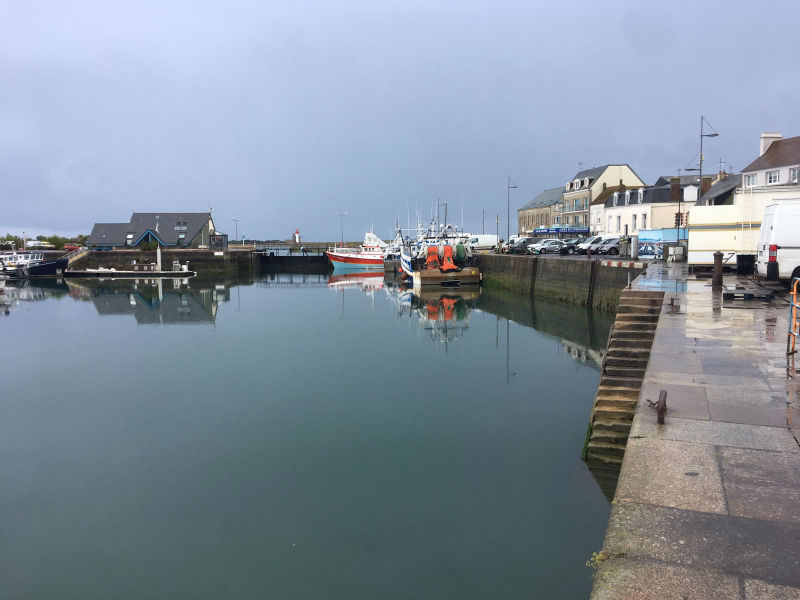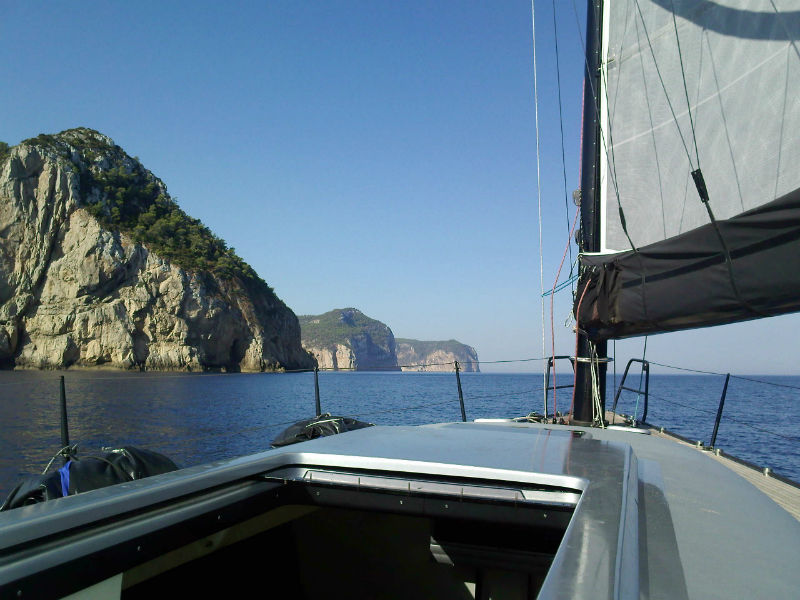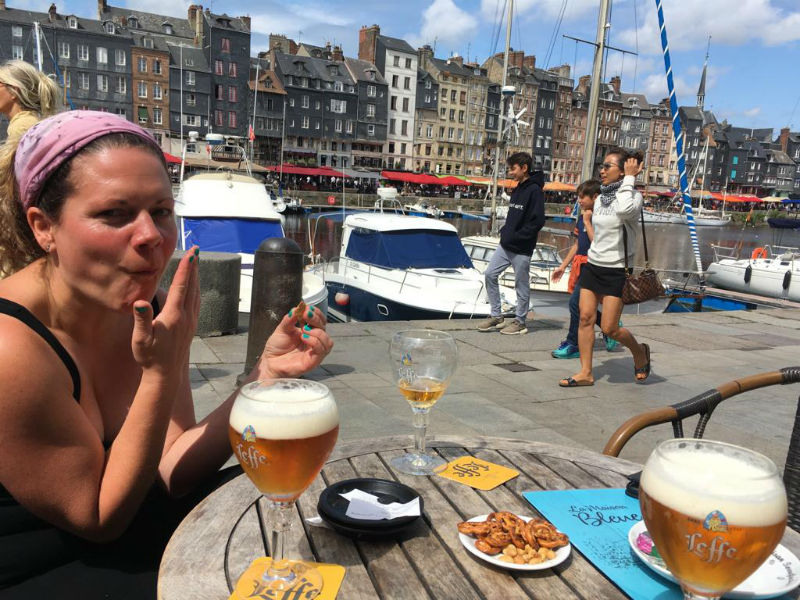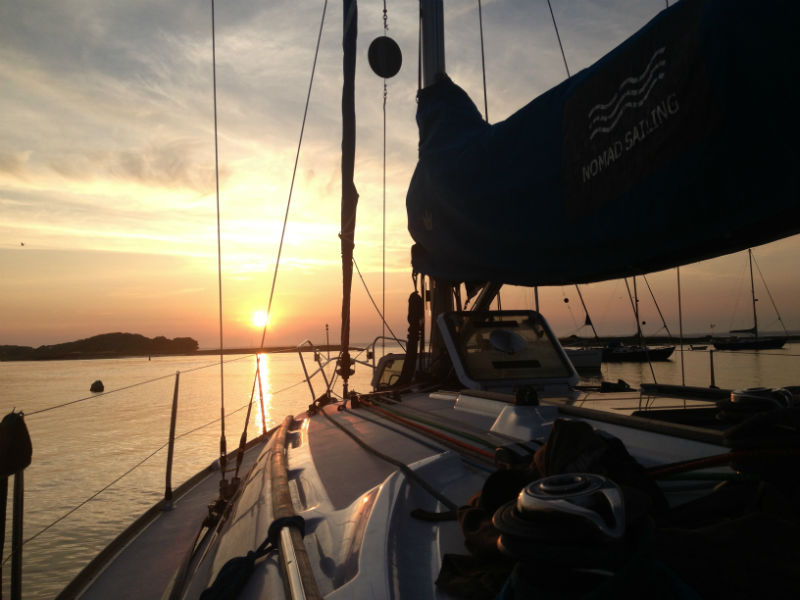 Adventure Cruises
What a great 2022 we had with trips to the Normandy Coast, St Malo and The Channel Islands. In 2023 we have planned the same again plus a trip down to the Isles of Scilly. All of our trips in 2023 will be over 9 days taking in 2 weekends, if they prove as popular as 2022 we may add additional boats.

Each trip will cover between 300 and 400 nautical miles. During the cruise you will get the chance to hone your crewing or skippering skills or just relax and enjoy the sailing. We have hand picked the ports of call along the way however we are flexible and as part of the crew you will have some say in where we go and how long we stay. All of the cruises offered will involve some night sailing and interesting pilotage opportunities.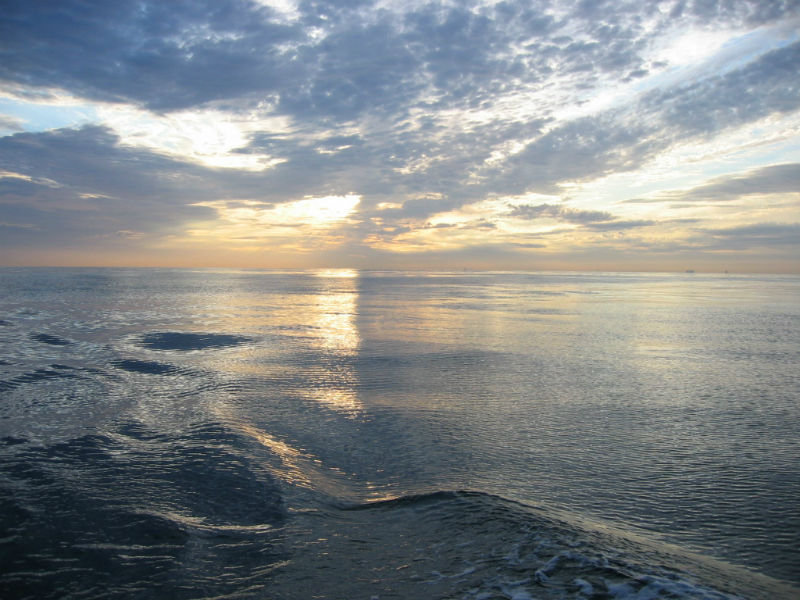 Channel Hops to France or the Channel Islands
Programmed as Saturday - Monday hops we join the boat on Friday evening, depending on the destination we set off on Saturady early am for a day crossing to either or Cherbourg or St Vaast, arriving for an evening meal ashore. If we are headed Honfleur, Port en Bessin or Deauville we will aim to leave on the Friday evening as these crossings are longer. You will be free to explore the town Saturday/Sunday before leaving for a night crossing home. This trip provides experience navigating busy shipping lanes by day and night, pilotage into an unfamiliar port & once safely berthed, time to sample great French cuisine. Potential Coastal Skippers/Yachtmasters should see this as an opportunity to complete a 60M qualifying passage.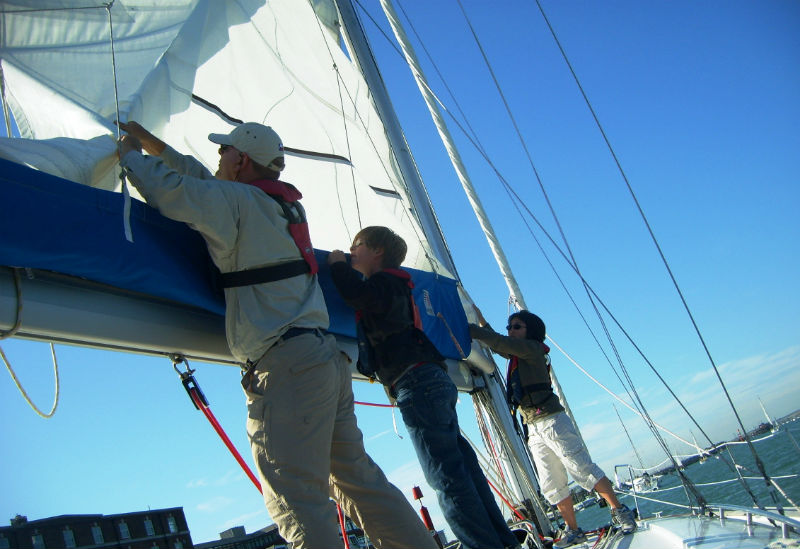 Family Sailing Week - Ideal Flotilla Preparation
Take a 5 day holiday on the water, learning together how to sail, prepare lines, make safety checks, deal with emergency situations and navigate safely. After a spending a week with a qualified instructor, you will feel much better equipped to take that first flotilla holiday or bare boat charter. RYA qualifications can be obtained during this week. Price is all inclusive for up to 6 people (5 if RYA qualifications are to be gained)