The RYA Yachtmaster is one of the most useful and credible of all yachting qualifications. It thoroughly tests your ability as a skipper, and can therefore appear daunting to potential candidates. Our RYA Yachtmaster Prep course aims to refine your existing skills and abilities as a skipper and sailor. We will assess and work on skippering and navigational techniques, close quarter sailing skills, man overboard recovery, pilotage, passage planning and much more. At the start of the week the instructor will assess your abilities, strengths and weaknesses, through coaching and practise during the five days these areas will be strenghtened. You will be debriefed on a daily basis and through discussion any areas which require improvement will be the focus. With practice and thorough preparation, you should be able to relax sufficiently to let your skills shine through any exam nerves.
Our preparation course takes place over 5 days with FREE use of the yacht at the end of the course for the exam, (this could be up to 2 days for 3 candidates). There will be a maximum of 3 students ensuring you get sufficient expert instruction and practise time. All of our courses are all inclusive (NO HIDDEN EXTRA COSTS), see below for details. Whilst we will do our very utmost to prepare you we want you to have the best chance of achieving your Yachtmaster ticket and with that in mind we recommend that you read the pre-course requirements and skills below.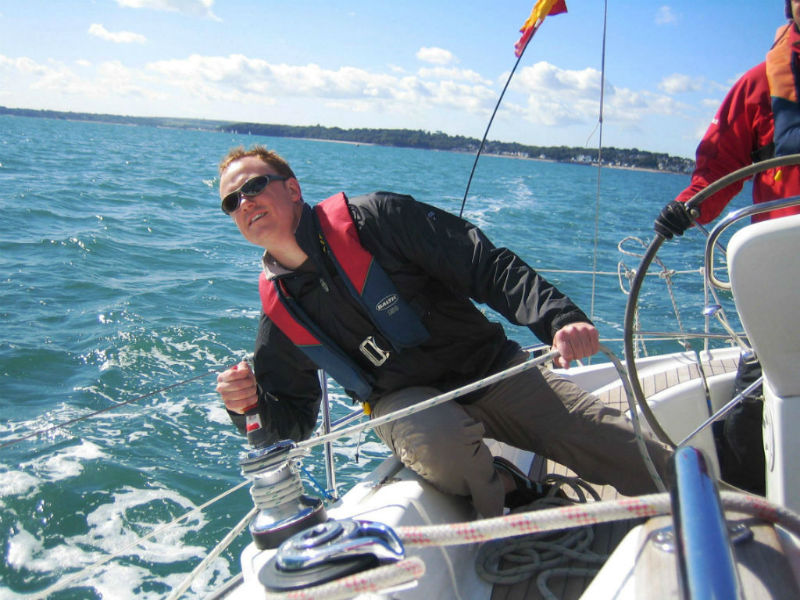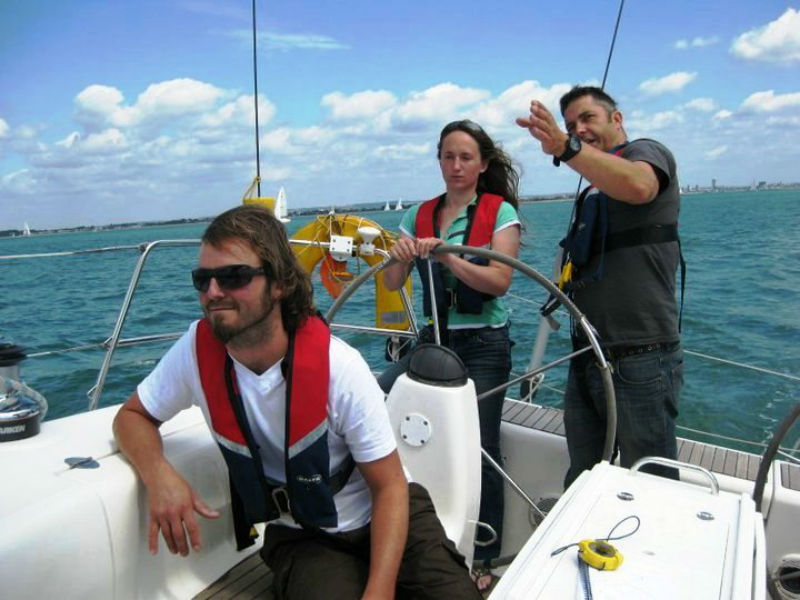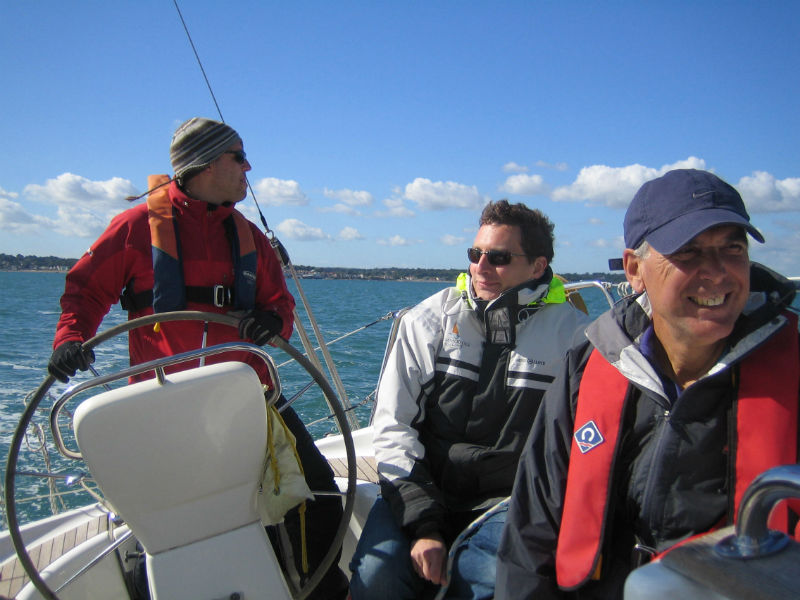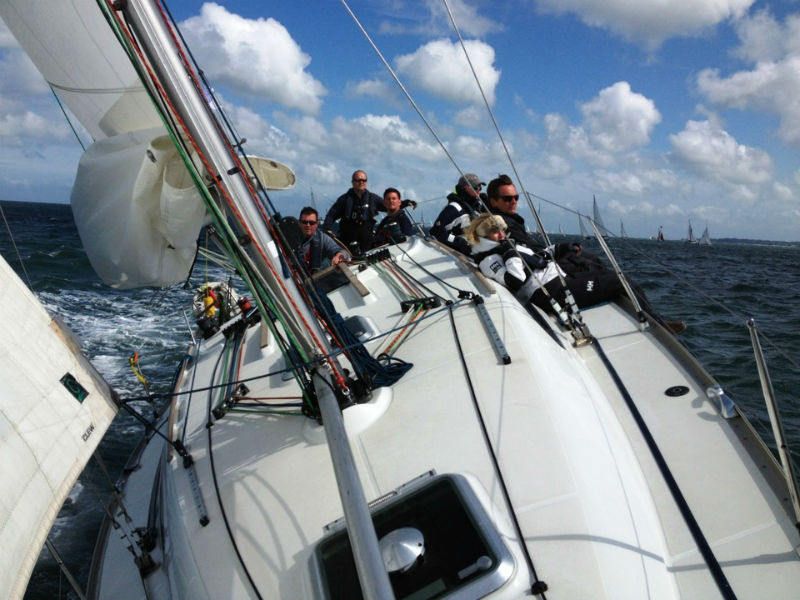 Course Information
We include everything you will need with your course fee:
    5 days Top Notch Tuition!!
    Accommodation on board
    All food on board - three meals a day plus snacks and refreshments
    Home baked tray bake (when Lou is able!)
    All mooring fees and marina costs
    Use of waterproof clothing
    Use of personal safety equipment
    Any incurred fuel costs
Topics for this course include the following (
review the full syllabus
)
International Regulations for Preventing Collisions at Sea
Safety
Boat Handling
Pilotage in good and restricted visibilty
Passage planning plus passage making considerations
General seamanship, including maintenance
Responsibilities of the Skipper
The course will start and end at Gosport Marina - PO12 1AH
We typically visit some of these ports and harbours
Cowes
Hamble
Southampton
Beaulieu
Yarmouth
Lymington
Chichester
Poole
Before attending the Yachtmaster prep course you should have completed the
Coastal Skipper/Yachtmaster theory
course.
In addition you should have the following experience:
Yachtmaster Coastal
800 logged miles (reduced to 400 if you already hold the Coastal Skipper Certificate)
30 days sea time 
2 days as Skipper
Yachtmaster Offshore
2,500 logged miles 
50 days sea time
5 days as Skipper 
5 passages of over 60 miles including 2 overnight and 2 as Skipper
The minimum age required to attend this course is 18+ years.
You should hold the
VHF Operator's Certificate
and a First Aid Certificate.
Before you attend a Yachtmaster Preparation Course you should already be able to:
Execute MOB under sail 
Pick up a mooring buoy under sail in various conditions of wind and tide
Leave a mooring buoy under sail in various conditions of wind and tide
Drop the anchor under sail in various conditions of wind and tide
Weigh the anchor under sail in various conditions of wind and tide
Reef sails under sail
Handle a boat in confined areas under sail and power
How do I Book?
Check out the available course dates and then contact us or book online. If you have any questions please don't hesitate to contact Lou or Jim for more information.
Course Name
Dates
Cost
Retrieving course dates
Testimonials
A great sailing weekend with Nomad with bespoke training tailored around our specific requests. Very approachable, great fun, and super-flexible to adapt around what we wanted and the prevailing weather conditions. I've also done various RYA courses with Nomad which have all been great - THE place to go for Day Skipper, Comp Crew, Yachtmaster training whether on the water or in the classroom
Jim and Lou Barden are fantastic instructors. I've now done competent crew and Day skipper with them as well as some other sailing. They factor in diets, nice marinas, tailored training, and social activities (pubs in the evening!).
I wouldn't go anywhere else for my Yachtmaster training.
I recently completed my coastal skipper theory with Jim from Nomad, in a well structured course conveniently located in central London. I've subsequently been out in the Solent with them, benefitting from fantastic downwind sail training by Lou. Yachtmaster arranged with them for next year, they were really flexible in our planning for this.