The RYA Essential Navigation and Seamanship course is designed for those interested in sailing, day boaters, sea-anglers and anyone who likes to get out on the water. It provides an introduction to navigation and safety for new and inexperienced skippers, but is also a handy refresher for skippers and crew that may need some revision.
The course is delivered via the RYA interactive software or in the classroom and takes about 16hrs to complete.
Free Resit Guarantee*
Our guarantee is that we won't give up on you: in the unlikely event that you fail or can't complete one of our RYA courses, you can resit or rejoin another at NO EXTRA COST (includes practical courses up to Day Skipper and all theory courses less exam fees where applicable) (*see 
Terms & Conditions
).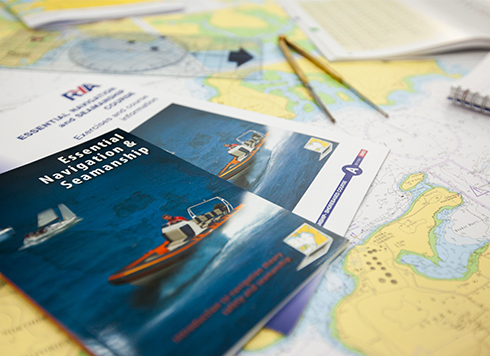 Course Information
Topics for this course include: (
view full syllabus
)
Charts and publications
Safety
Engine checks
Buoyage
Tidal awareness
Visual and electronic navigation
Pilotage
Rules of the road
Anchoring
Weather forcasts
Passage planning
Included in the course pack are two training charts, course notes, exercises and a plotter and divider set.
How do I Book?
Check out the available course dates and then contact us or book online. If you have any questions please don't hesitate to contact Lou or Jim for more information.
Course Name
Dates
Cost
Retrieving course dates