Nomad 1 is a Jeanneau Sun Fast 37 (2006) and was built for comfort and for speed. The Sun Fast 37 is a spacious offshore cruiser and offers good performance under sail. She has a generous tankage which is useful for cruising further afield. The powerful rig is set up for hands-on trimming from the cockpit - great for when you're learning the ropes.

Since acquiring Nomad 1 in 2011 we have replaced almost everything on and in her bar the hull and the engine. We believe our customers deserve the best sailing experience on a comfortable boat, we renew our sails every three years and have replaced the running rigging (lines on the boat) and the standing rigging (metal bits that hold up the mast). We have replaced the electronic navigation equipment and always endeavour to have the most up to date chart folio for our students to work with. Nomad 1 has had replacement upholstery, fridge and cooker - we know you will enjoy your stay on our boat, we do and we live on it most of the year.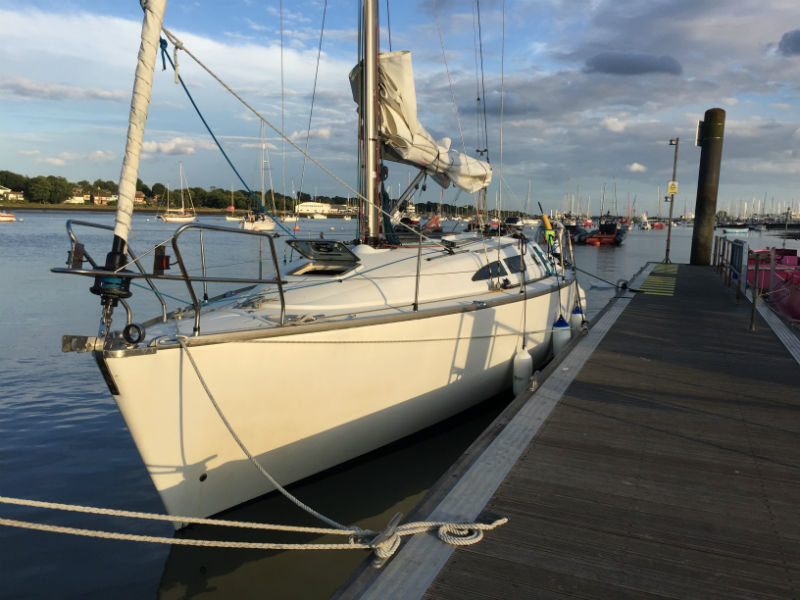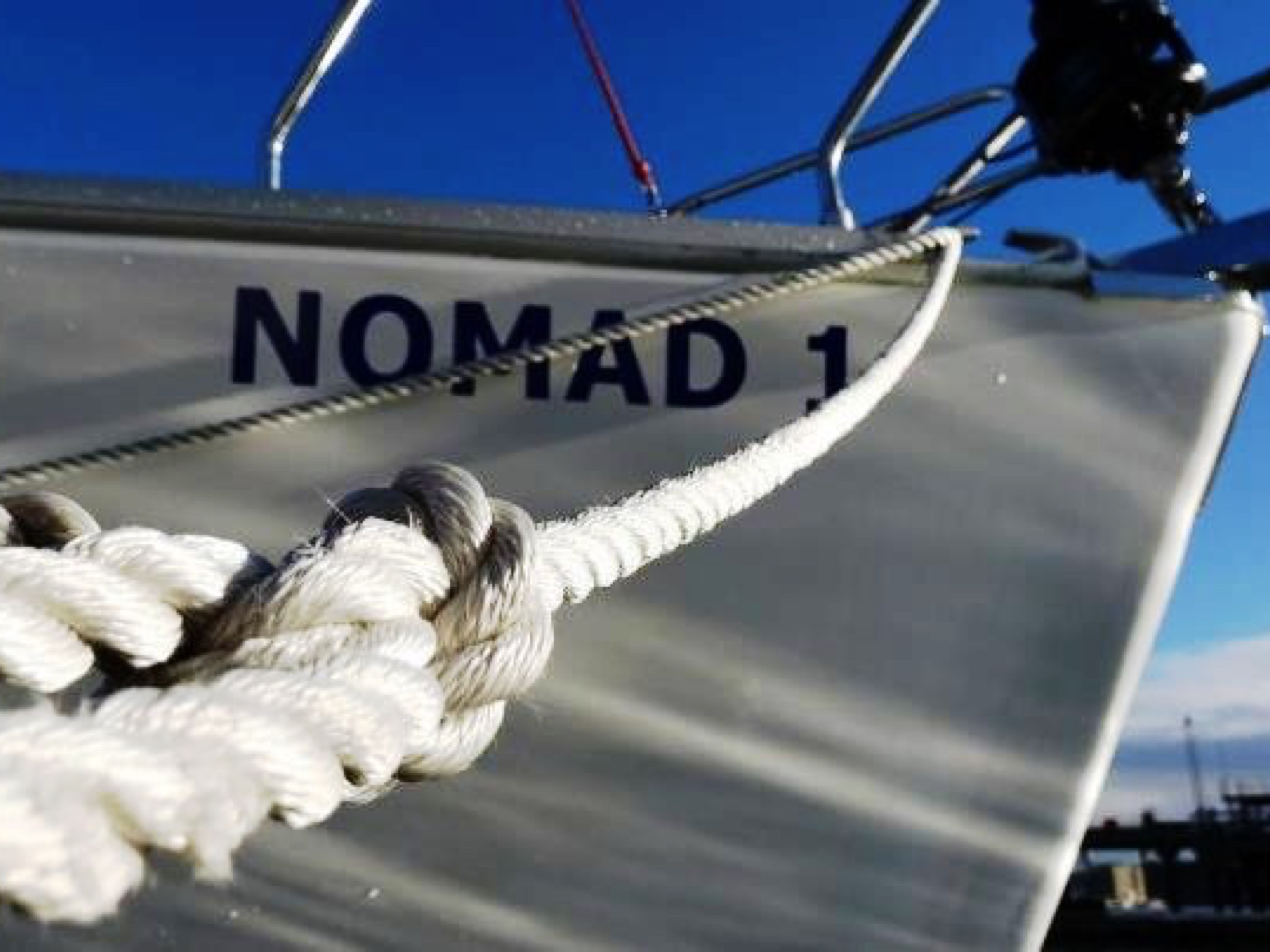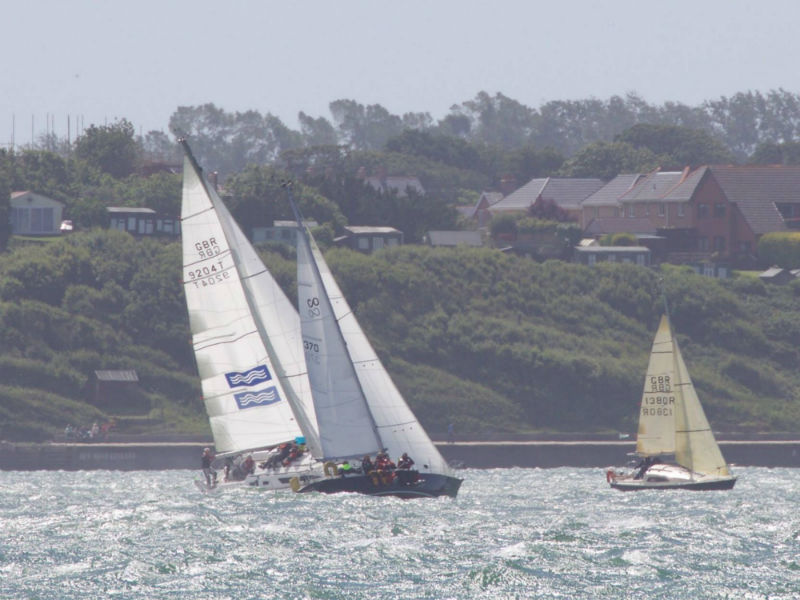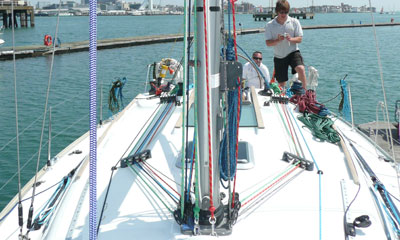 Rigging
Nomad 1 has had all the running rigging replaced in some instances more than once. The beauty of this has been that we have been able to have proper coloured lines for different jobs, reef one is blue, reef two is red, reef three is green etc. All of our lines run back to the cockpit through jammers which are clearly labelled and our main sheet is in the cockpit with a pulley system allowing quick and easy control. We replaced the forestay and furling drum this year enabling a quick and untroubled furling of the headsail.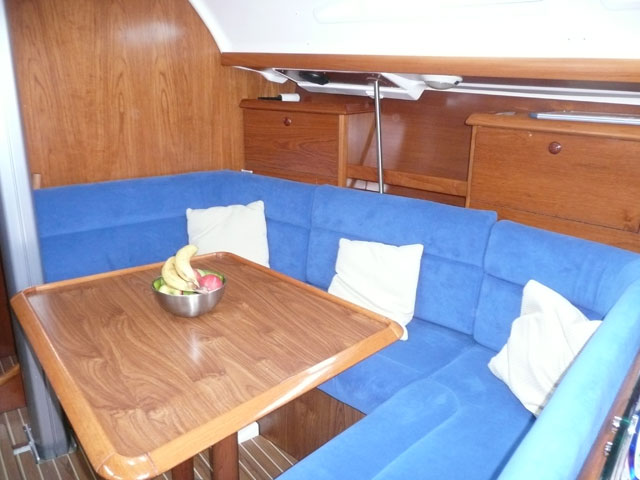 Main Saloon
Nomad 1 has a large main saloon with table that will seat five comfortably for an evening meal. Allows planning to spread from the chart table where necessary giving plenty of room for more than one person to be working on navigation. The main saloon also doubles up as sleeping accommodation at night should it be required. And we always like to carry fresh fruit!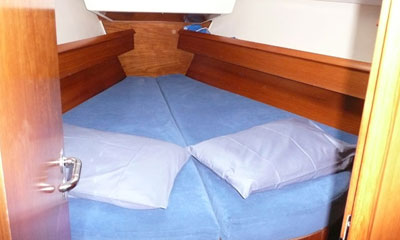 Cabins
Nomad 1 has three double cabins - one in the bow and two in the stern. The cushions and upholstery were replaced when we bought the boat and have been lovingly maintained ever since. All the cabins have a breathable layer between the cushions and the wooden surface, have wardrobe space and pillows for your comfort.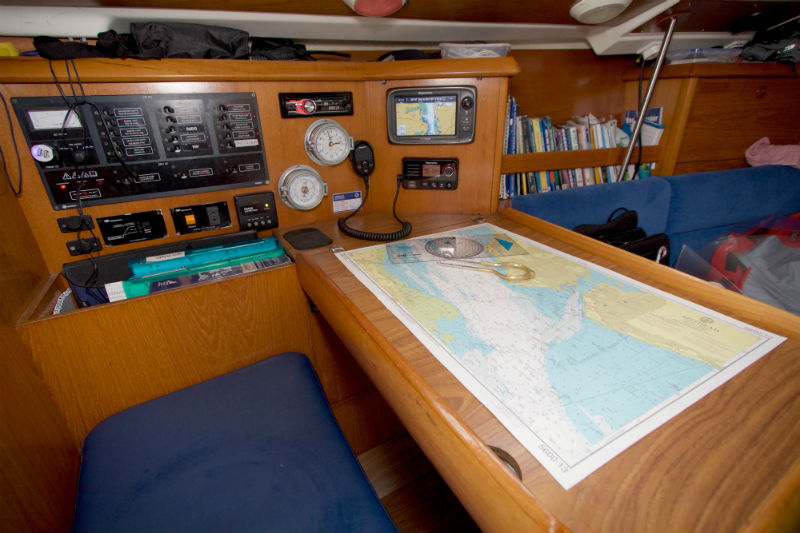 Navigation
Nomad 1 has a large chart table containing all the folios you will need to navigate in and around the Solent. We updated our electronics with a Raymarine touch screen chartplotter in 2014 and has up to date Navionics software. The chartplotter is connected to our AIS receiver allowing training on how to use this in assisting collision avoidance. We also have an extensive library (for a boat) enabling our students to reference a number of different publications on a variety of topics relating to all things sailing. A new VHF DSC radio was installed in 2016.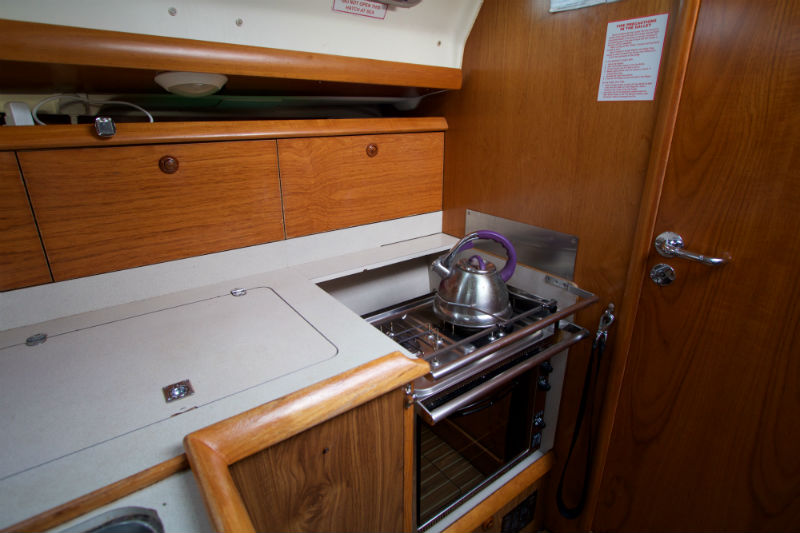 Chef's station
We replaced the oven on Nomad 1 in 2014 providing has two gas hobs, an oven and a grill. Nomad 1 is well stocked with an array of herbs and spices for those of you who enjoy cooking and has a wide variety of cooking utensils, pots and pans for use in the galley. In past years we've seen the start of baking by some of our more adventurous chefs - this activity is not compulsory!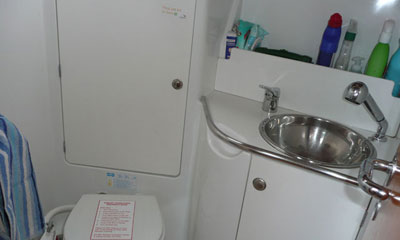 Spa facilities
Finally the 'heads'. Well there is not much to say about this little space on the boat other than it has a better shower than some marinas I could, but won't, mention and is generally a lot cleaner. Quite handy when you are sitting at anchor or on a mooring buoy off the beautiful island of Sark.