This course covers all the essentials of near-shore navigation, collision regulations, meteorology, tidal calculations, safety and much more. It is essential preparation for the
Day Skipper Practical
course. The theory course takes place one evening a week, each session is structured to give you an introduction and then some hands on practice to reinforce your understanding of each topic.
The course consists of 40 hours of tuition and study plus breaks, is supported by a comprehensive set of RYA materials plus additional Nomad Sailing notes, and tutors who are always happy to be contacted should you have a problem. Alternatively we offer more intensive courses in our training venue at Gosport Marina either as a week long course or over 3 weekends. Accomodation may be available on one of our yachts for the duration of your course at Gosport, please enquire. You will take the assessments at your convenience on one or more of our exam evenings or exam weekends.
We ensure small class sizes (6-12 maximum) in all of our venues and the atmosphere is always fun and friendly. Refreshments during breaks included!
Free Resit Guarantee*
Our guarantee is that we won't give up on you: in the unlikely event that you fail or can't complete one of our RYA courses, you can resit or rejoin another at NO EXTRA COST (includes practical courses up to Day Skipper and all theory courses less exam fees where applicable) (*see 
Terms & Conditions
).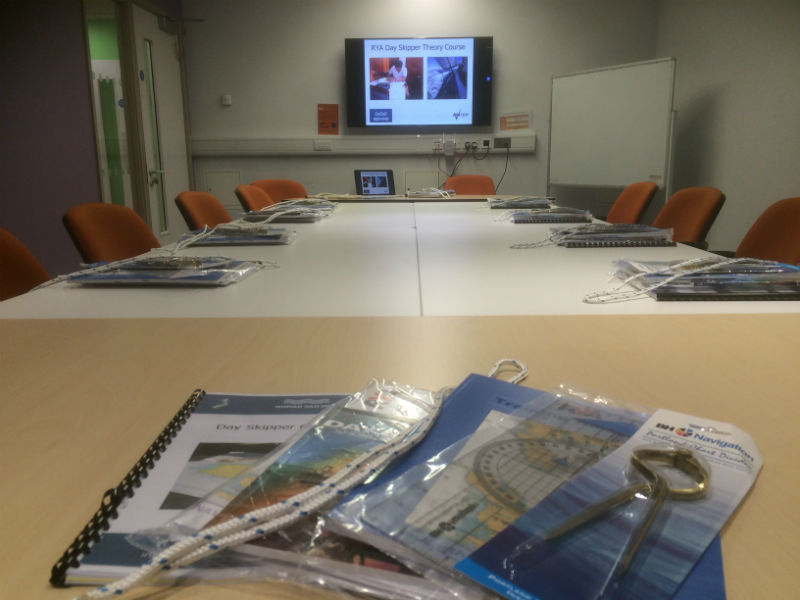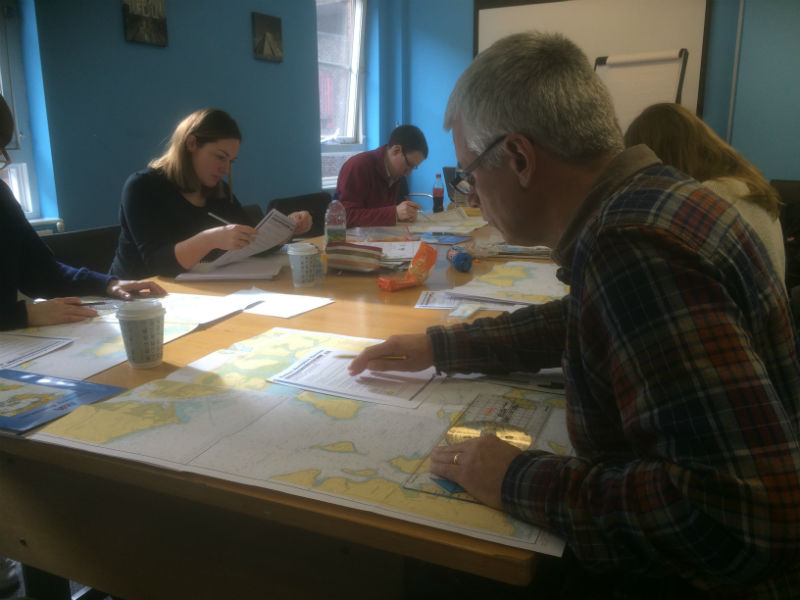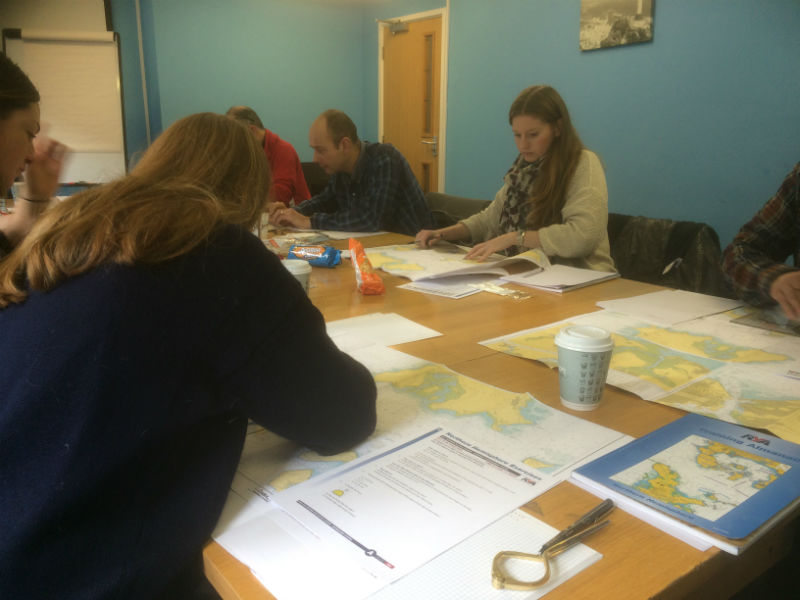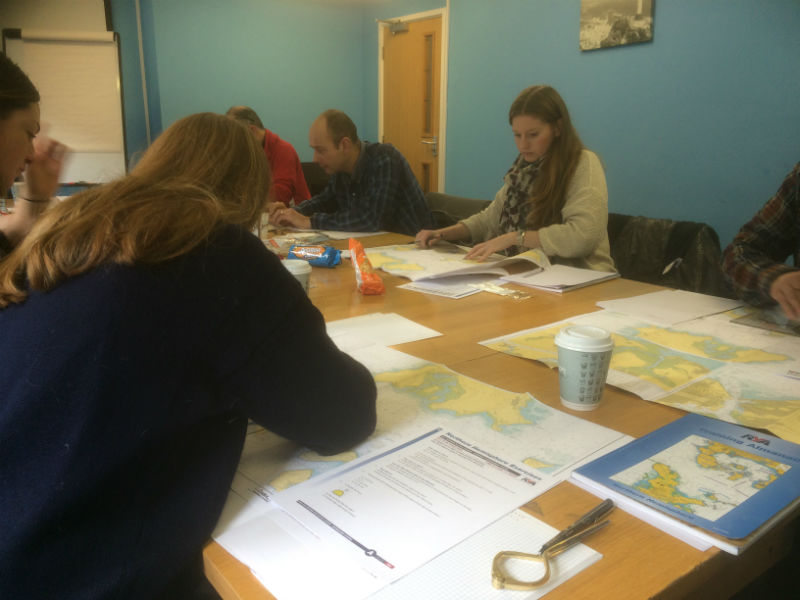 Course Information
We include everything you will need with your course fee:
    RYA Training Charts 3 and 4
    RYA Training Almanac
    RYA Day Skipper Course Notes
    RYA Electronic Chart Plotter Booklet
    RYA Exercise Book
    Nomad Sailing Course Notes and exercise answers
    Access to online training aids, downloads and mock exams
    Cordage for practicing the knots
    Free access to invigilated exam sessions (evenings or weekends)
Topics for this course include: (
review the full syllabus
)
The basics of seamanship
The essentials of coastal navigation and pilotage
Chartwork
Electronic charts
Position fixing
Plotting a course to steer
Weather forecasting and meteorology
Tidal calculation
Collision regulations
Stability
Safety at sea
No previous sailing experience required - just an interest and enthusiasm to learn a new subject!
How do I Book?
Check out the available course dates and then contact us or book online. If you have any questions please don't hesitate to contact Lou or Jim for more information.
Course Name
Dates
Cost
Retrieving course dates
Testimonials
Great course! Well taught and full of information and enthusiasm thank you...can't wait to get on the water!
Excellent course, really enjoyed it. Materials were clearly explained but with lots of helpful practical tips along the way. Looking forward to my practical course with Nomad up next and getting out on the water.
Awesome training for RYA Day Skipper. I can't recommend this course highly enough - fun, engaging and hugely productive (I passed!!)