Refresh, Refine, Develop
An ideal pre-charter trip or just a couple of days to keep your hand in; our skills/refresher weekends provide not only a chance to get out on the water with other like minded individuals, but also an opportunity to go back and practice those skills which you feel are a bit rusty or for which you may be lacking confidence.

Joining the boat the evening before the course starts you will meet the instructor who will discuss with each of you what you'd like to get out of the weekend. Working with the tides and weather we'll plan a trip which allows everyone a chance to have some focused coaching in whatever area they need.  The mix of people and objectives usually make for a well rounded set of topics and exercises from which everyone benefits.

You will sail to another Solent harbour for the Saturday night. Returning to our Gosprt base on Sunday afternoon.

All of our courses are fully inclusive of accomodation on board the evening before the course starts, all meals on board (3 a day plus snacks), mooring fees and wet weather gear should it be required.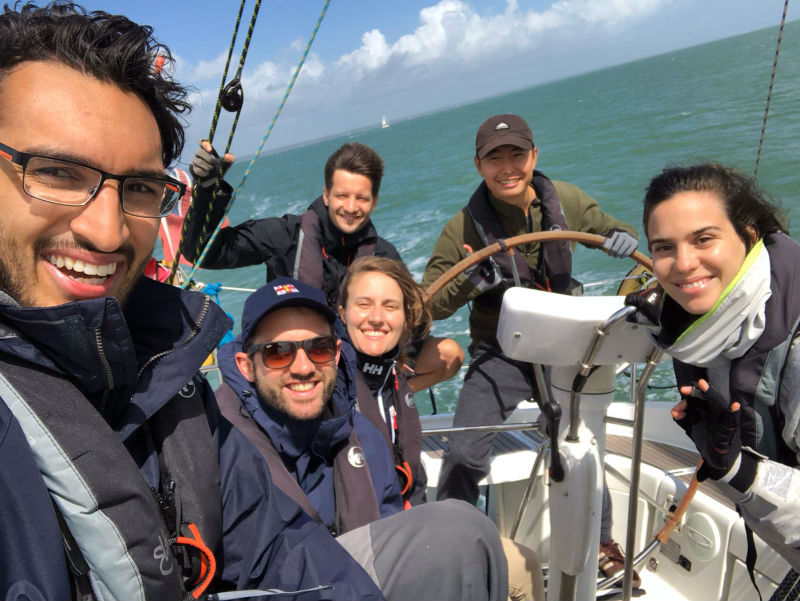 Course Information
We include everything you will need with your course fee:
Personal safety equipment
Two days of tuition and practice
All food on board 
Fuel and mooring fees
Topics for this course could include the following but is down to what the crew decide they want to do: 
    Boat preparation
    Unberthing
    Use of springs
    Handling characteristics-turning, headway, sternway,leeway, prop walk
    Berthing - alongside, stern to, bow in
    Mediterranean mooring
    Emergency situations
    Short-handed berthing
    Points of Sail
    Tacking and Gybing
    Pilotage / Navigation
    Mooring to Buoy
    Anchoring
    etc etc
None - although this course is aimed at the sailor who has done some basic boat handling under power and sail (
Competent Crew
and above)
How do I Book?
Check out the available course dates and then contact us or book online. If you have any questions please don't hesitate to contact Lou or Jim for more information.
Course Name
Dates
Cost
Retrieving course dates
Testimonials
What makes Nomad stand out from other schools is that they want to teach people how to sail, make sailing fun and turn their students into
happy
and confident sailors. They do not just teach you how to pass the exams which I think many schools do. Their passion for what they do comes through in their teaching and it's contagious!
I cannot recommend them highly enough!
Lou was a
great
instructor and the 2 days of hands on, practical tuition in the Solent has definitely made me keen to go back and do more! Thank you Nomad for a
great
weekend
!
Best of the best, outstanding tuition, expert teachers, down to earth people, no hesitation in recommending this brother and sister duo who have clearly found their calling and practice what they preach...