The aim of this RYA Coastal Skipper practical course is to teach the skills and techniques required to skipper a cruising yacht safely on coastal and offshore passages by day and night. It will build on and refine your navigation and boat handling skills. We will provide you with our passage planning sheet and look at various watch systems which could be used on longer passages. The course will also look at effective crew management, a happy crew is an effective crew.
It's very useful, if not essential, to have attended the equivalent shorebased course first (Coastal Skipper theory) to ensure that time is not wasted teaching theory on board.
Free Resit Guarantee*
Our guarantee is that we won't give up on you: in the unlikely event that you fail or can't complete one of our RYA courses, you can resit or rejoin another at NO EXTRA COST (*see Terms & Conditions).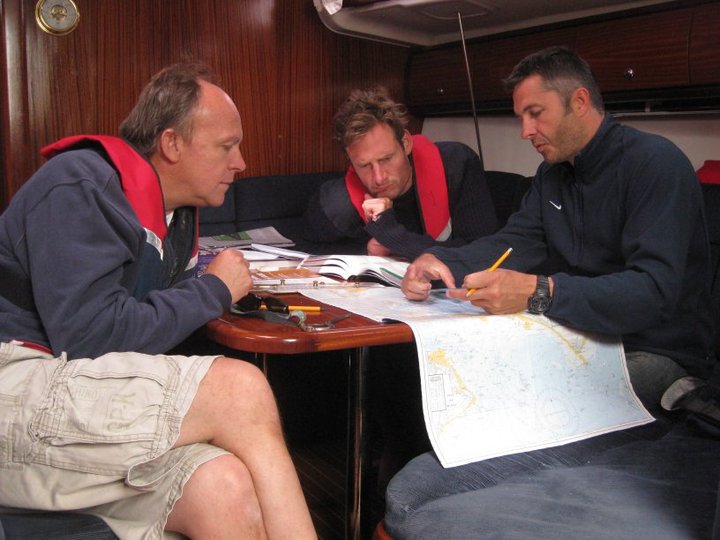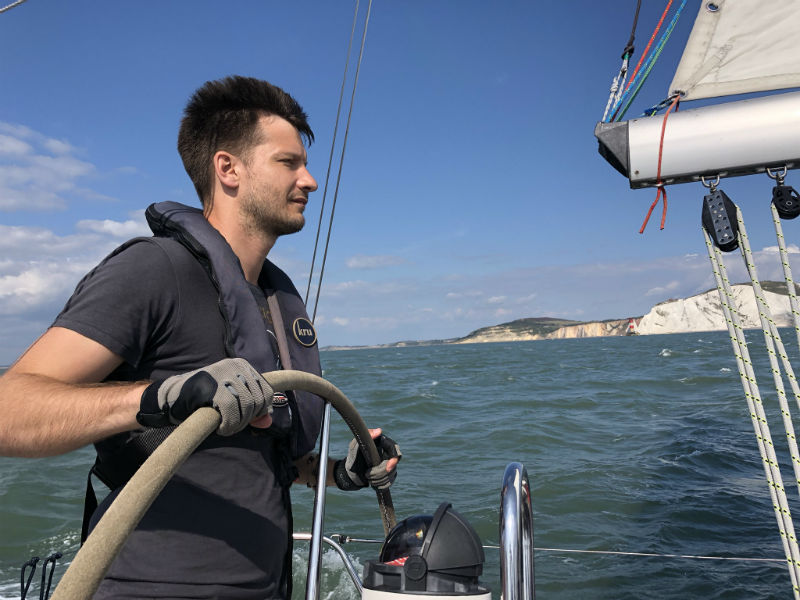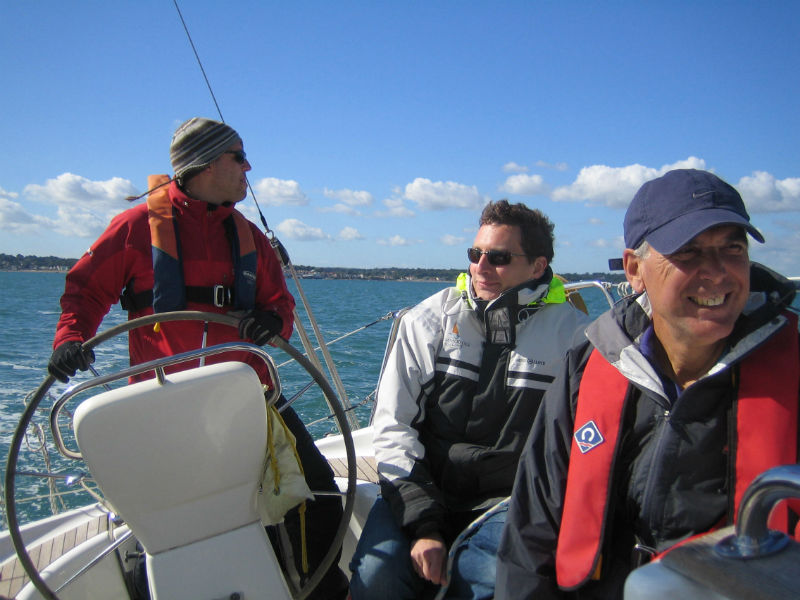 How do I Book?
Check out the available course dates and then contact us or book online. If you have any questions please don't hesitate to contact Lou or Jim for more information.
Course Name
Dates
Cost
Retrieving course dates
Testimonials
After completing my RYA Competent Crew & RYA Day Skipper course with other saling schools, I decided to give Nomad a try with my Coastal Skipper practical. Without doubt one of the most enjoyable learning environments I have experienced; great patient instruction & good fun throughout!
Just back from 5 glorious days sailing on the Solent on Nomad 1 with Jim as skipper. I'd signed up to do some coastal skipper practical work to identify any gaps before I do the exam in the Spring. I learnt a huge amount and feel so much more confident as a result of all the tasks assigned to me this week. On top of some brilliant instruction, we had so much fun. The crew chemistry was great, we all looked out for each other and being the only female was never an issue. It was also the first school I had used that didn't ask for mooring fee contributions.
So, if you are looking for a sailing school with a relaxed but rigorous approach to training, and want to actually be able to enjoy your sailing, and the downtime too, then book with Nomad. I will definitely be back.
Just completed the coastal skipper practical with Lou as our instructor.
Lou has a great approach and good mix of hands-on and theory. Very friendly and great one on one teaching method.
The yacht we were on was well kitted out and the food was excellent.
I will be recommending this company to all who ask where I completed my training.
Thank you Nomad (and Lou) for your time and effort!