BLACK FRIDAY?  We're not sure which Friday this is supposed to be!! So, for the next three Fridays (17th Nov, 24th Nov and 1st Dec) we will give away an VHF SRC Online Course voucher (worth £95) for you to use or give away, with every Practical Course or Sailing Trip booked on that day.  If you already have the SRC then a limited edition Nomad Beanie will be sent to you in time for the winter freeze!

The advanced sailing course. The aim of this RYA Coastal Skipper Practical Course is to teach the skills and techniques required to skipper a cruising yacht safely on coastal passages by day and night. It will build on and refine the navigation and boat handling skills taught in Day Skipper, but please check the pre-course requirements below. We will provide you with our passage planning sheet and look at various watch systems which could be used on longer passages. Due to the longer passages required on this course we guarantee a maximum of 3 students either with or without crew depending on student booked options. The course will  look at effective crew management, a happy crew is an effective crew. All of our courses are ALL INCLUSIVE with NO HIDDEN COSTS.
It's very useful, if not essential, to have attended the equivalent shorebased course first (Coastal Skipper theory) to ensure that time is not wasted teaching theory on board.

There are a couple of options on booking, you can either opt to guarantee your own cabin or to share, where students book the shared cabin option we will offer out crew spaces but we guarantee a maximum of 3 Coastal Skipper students on this course.

3:1 Student to Instructor, allows more time with instructor.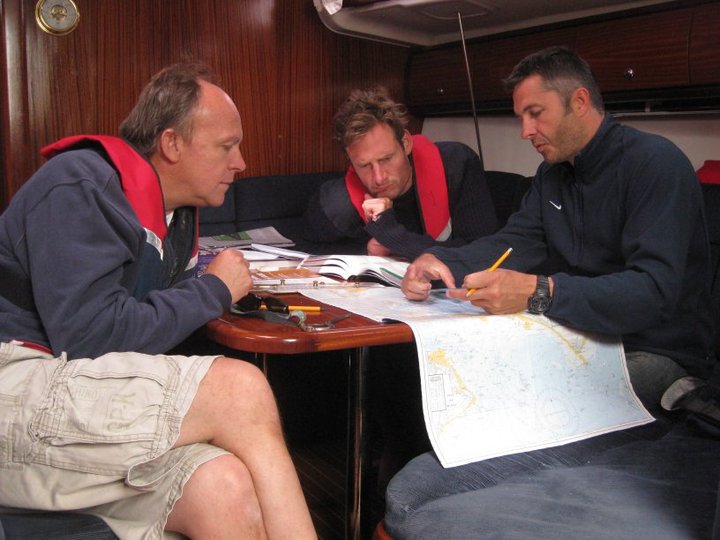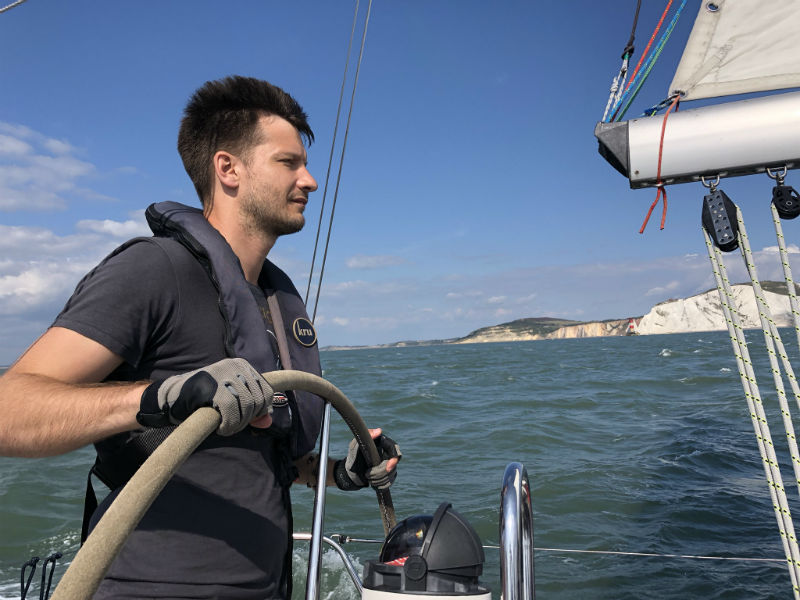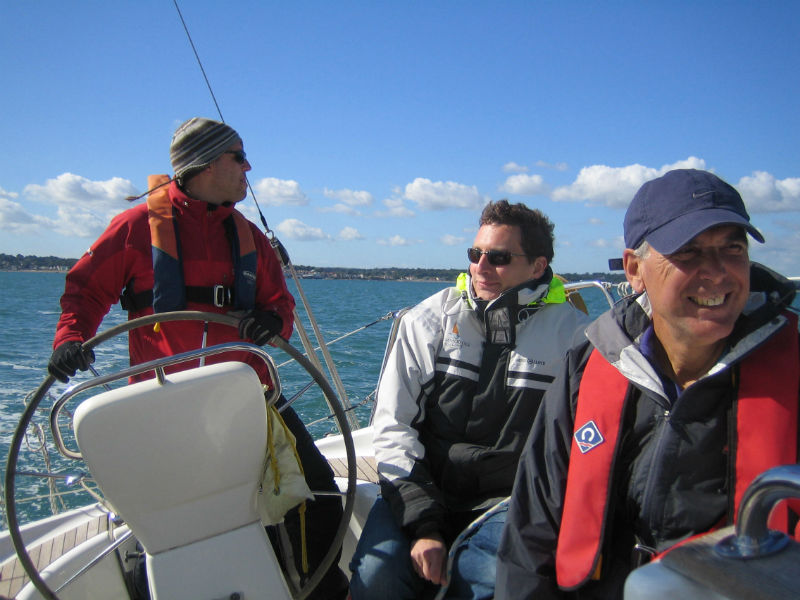 Course Information
We include everything you will need with your course fee:
    5 days Top Notch Tuition!!
    Accommodation on board 
    All food on board - three meals a day plus snacks and refreshments
    Home baked tray bake (when Lou is able!)
    All mooring fees and marina costs
    Use of waterproof clothing
    Use of personal safety equipment
    Any incurred fuel costs
    Free extra days if you do not reach the required standard (see Free Re-Sit Guarantee)
Topics for this course include the following (
review the full syllabus
)
Passage Planning
Preparation for Sea
Pilotage
Passage making and ability as Skipper
Yacht handing under power
Yacht handling under sail
Adverse weather conditions
Emergency situations
The course will start and end at Gosport Marina - PO12 1AH
We typically visit some of these ports and harbours
Cowes
Hamble
Southampton
Beaulieu
Yarmouth
Lymington
Chichester
Poole
Before attending the Coastal Skipper Practical, and in order to take advantage of our Free Re-Sit Guarantee, you should already be at a 'Day Skipper' standard and to have completed and passed the
Coastal Skipper theory
 course.
In addition you should have the following experience:
15 days at sea
2 days as Skipper
300 nautical miles
8 night hours
The minimum age required to attend this course is 17 years.
All courses are low ratio in terms of number of students to instructor
The three student course guarantees each student has their own cabin
How do I Book?
Check out the available course dates and then contact us or book online. If you have any questions please don't hesitate to contact Lou or Jim for more information.
Course Name
Dates
Cost
Retrieving course dates
Testimonials
After completing my RYA Competent Crew & RYA Day Skipper course with other saling schools, I decided to give Nomad a try with my Coastal Skipper practical. Without doubt one of the most enjoyable learning environments I have experienced; great patient instruction & good fun throughout!
Just back from 5 glorious days sailing on the Solent on Nomad 1 with Jim as skipper. I'd signed up to do some coastal skipper practical work to identify any gaps before I do the exam in the Spring. I learnt a huge amount and feel so much more confident as a result of all the tasks assigned to me this week. On top of some brilliant instruction, we had so much fun. The crew chemistry was great, we all looked out for each other and being the only female was never an issue. It was also the first school I had used that didn't ask for mooring fee contributions.
So, if you are looking for a sailing school with a relaxed but rigorous approach to training, and want to actually be able to enjoy your sailing, and the downtime too, then book with Nomad. I will definitely be back.
Just completed the coastal skipper practical with Lou as our instructor.
Lou has a great approach and good mix of hands-on and theory. Very friendly and great one on one teaching method.
The yacht we were on was well kitted out and the food was excellent.
I will be recommending this company to all who ask where I completed my training.
Thank you Nomad (and Lou) for your time and effort!