Sailing Adventures! This year we have three cruises to choose from all of which are 7 days in length and all start and finish at Gosport.  In June we're going to explore the full extent of the Normandy coast from Cherbourg to Boulogne.  We'll be passing the historic beaches of the D-Day landings and visiting some beautiful little harbours along the way. This is a great chance to build some miles whilst sailing in some fantastic waters, there will be opportunties to skipper legs if you would like and to do some interesting pilotage. Alternatively you could just come along for the ride, relax, take in the sun and the views and get a bit of sailing under your belt.
We have hand picked the ports of call along the way but equally we are flexible and as a member of the crew you will have a say in where we go and how long we stay. We will be on the good ship Menai III for this trip so all the comforts of home, well, almost !!
Trip costs include all food on board, mooring fees and use of waterproofs but not eating ashore.
  To view the details of the cruise see the tabs below or explore the map - click on the menu icon i

n the top left corner of the map screen and select your area of interest. The map is fully interactive and you can explore the ports, harbours and routes by clicking on the pins and lines. We have added some pictures and a bit of an outline about each place we visit. If you have any questions please do not hesitate to contact us.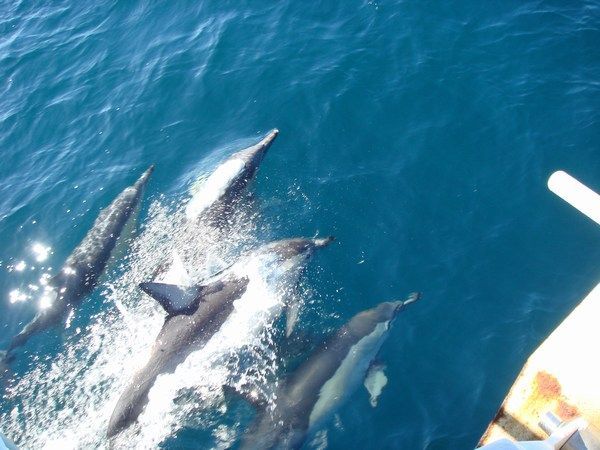 Destination Guide
GOSPORT - WEST NORMANDY COAST - GOSPORT  8th - 14th June 2019

Here's a little taste of some of the harbours we might visit. Although, as there's so many to choose from, and the tides can be difficult to juggle, it may well change slightly, a chance to get involved with some interesting planning and pilotage.
Cherbourg
Cherbourg is a busy commercial and fishing port but the old town and the seafront restaurants are charming.
St Vaast 
Welcome to the oyster capital of Northern France.  Stunning views at low tide of the bay and the old prison island.
Carentan/Isigny Sur Mer/Grandcamp Maisey
Spoilt for choise for our third stop - all very interesting approaches. If you end up in Isigny - don't forget the cheeeeese!
Port en Bessin
A small fishing harbour west of Arromanches during the Normandy landings of World War II. The village was between Omaha beach to the west in the and gold beach to the east.
Courseulles
A pretty little town near to the famous Juno beach of the D-Day landings
Deauville
Well-known all over the world, Deauville is a high-society seaside resort renowned for its festivities and its prestigious establishments
Honfleur
Ports don't come any prettier than Honfleur on the Seine's estuary. Glorious historic houses jostle for position on the quays, as do galleries and restaurants.
Gosport
GOSPORT - EAST NORMANDY COAST - GOSPORT  17th - 23rd June 2019
Here's a little taste of some of the harbours we might visit. Although, as there's so many to choose from, and the tides can be difficult to juggle, it may well change slightly.
Fecamp

Framed by impressive white cliffs, this historic coastal town offers a heady cocktail of attractions. Fécamp is both port, resort, ducal town, pilgrimage destination, art centre and the home of a famous liqueur.

Saint-Valery-en-Caux

A small coastal resort of the Pays de Caux. This a coastal city with two faces: on one side a verdant hinterland, on the other, a maritime facade framed by chalk cliffs and lined with pebble beaches.

Dieppe

Le Treport

Spectacular town set under the cliffs of the Alabaster Coast. Busy, lively and lots to do.

Boulogne-sur-Mer
Of all the towns along the coast, Boulogne-sur-Mer is like no other. As France's prime fishing port, the town is full of historical, cultural and gastronomic treasures.
Brittany and Channel Island Cruise
A varied possible itinerary this year:
Portsmouth – Omonville de la Rogue (75 miles)
Omonville – Dielette (17 Miles)
Dielette – Granville (45 miles)
Granville – St Malo (25 miles)
Day in Malo ?
St Malo – Guernsey (53 Miles)
Guernsey - Portsmouth
How do I book?
Check out the available course dates and then contact us or book online. If you have any questions please don't hesitate to contact Lou or Jim for more information.
Course Name
Dates
Cost
Retrieving course dates
Testimonials
Could you just pass on my thanks to Lou, for a fantastic and very exciting trip to Honfleur this weekend.
It was a genuine pleasure to be in the company of such a nice bunch of people all who knew way more than me and to end up in probably one of the most beautiful parts of France.
Very hard to actually think of anything that could improve this weekend
Great skipper, great crew.
The safety briefing was particularly good. Crew welfare and importance of rest and food good. Monitoring of conditions and preparation, all sensible and impressive. I learnt a lot.