We are glad to be able to offer Day Skipper to Yachtmaster Theory courses delivered by Navathome.com which is an RYA Recognised Training Centre specialising in on-line training. They use up to date visual learning techniques, with animated graphics to ensure our courses are easy to follow and give access to good results.
The automatic feedback system allows you to check your work immediately and is followed up by personal help, feedback and encouragement from your instructor.
You will be tutored/supported throughout your homestudy by the team at Nomad Sailing, either Jim, Joe or Lou working on behalf of Navathome.com. Please do not hesitate to give us a call. 


Special Offer on these courses, an opportunity to learn something new ?
You will receive a full RYA training pack, charts, almanac, book and drawing materials. We will be on hand via email, telephone and video conference should it be required, always here to help.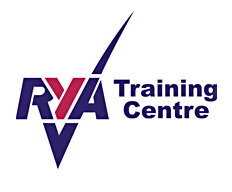 Course Information
The Course includes :
A dedicated Nomad instructor for the duration of the course
Speedy responses for providing feedback and personal help
Animations that bring the course to life
Proven teaching methods
Immediate access to corrected answers to course exercises
6 months access period with optional extension (admin fee £30 for extension)
Free postage of materials to UK
Free assessment taken online in your own home
RYA Certification on satisfactory completion of the course
Please go ahead and
try a free sample of the course.
How do I Book?
Check out the
Navathome.com Terms & Conditions
and then contact us or book online. If you have any questions please don't hesitate to contact Lou or Jim for more information.
Course Name
Dates
Cost
Retrieving course dates
Testimonials
The Day Skipper online theory course has been a fantastic experience. Materials are extremely good and easy to understand but Jim's prompt support in getting there can't be underscored strongly enough. His availability to explain and discuss all the relevant topics combined with his real time advice are really making this course a very rewarding experience. For those who like to set up his/her own speed and intensity in reaching this qualification, this on-line course is the way to go! Jim thank you very much again for your time spent on the phone with me, I have really enjoyed it and made this course very effective!